Sotar has the toughest, lightest, highest performing inflatable available. SOTAR rafts are proven performers. Their seven-piece ends and large tube diameters make them the raft of choice for expeditions and competitions worldwide. Outfitters and private boaters alike love the way these rigid and light rafts perform. And perform they do. SOTAR rafts slide effortlessly over shallow rocks, punch big holes, and are very difficult to wrap around rocks. SOTAR's unique self-bailing system gives you the chance to choose the self-bailing speed you desire for optimum performance.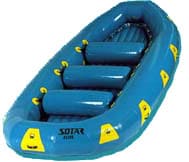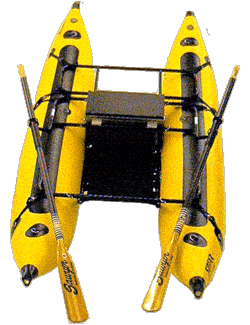 As your Sotar distributor, 10,000 Waves offers a 15% discount off retail pricing all year round. And don't forget the additional 2% discount when paying by check or cash.
View the current price list and spec sheet.
Check out Sotar's Hot Sheet to see a list of new and used boats on sale year round. 10,000 Waves offers a small discount off Hot Sheet boats.